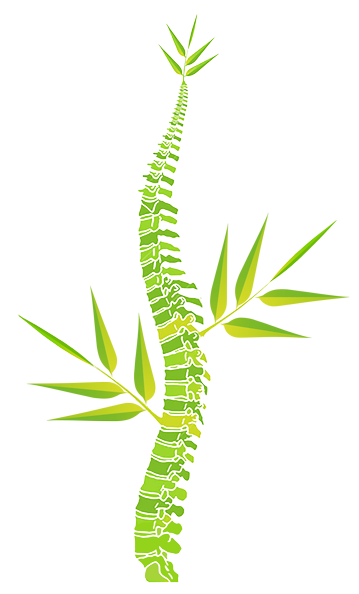 Spondyloarthropathies are a family of long-term (chronic) diseases of joints. These diseases may occur in children (juvenile spondyloarthropathies) or/and in adults. Spondyloarthritis is a type of arthritis that attacks the spine and, in some people, the joints of the arms and legs. It can also involve various organs, most frequently the skin, intestines and eyes. The main symptom in majority of patients is low back pain. This occurs most often in axial spondyloarthritis.
Spondyloarthropathies are sometimes called spondyloarthritis, they include:
Ankylosing spondylitis – this is the most common form of spondyloarthritis. It attacks joints between the bones that make up your spine (vertebrae).
Reactive arthritis – often develops after an infection in the urinary tract or digestive system. It tends to attack joints in the lower limbs. Reiter's syndrome is a type of reactive arthritis that happens as a reaction to an infection in another part of your body. It can include redness, joint swelling and pain, often in knees, ankles, and feet.
Psoriatic arthritis – affects major joints of the body, as well as the fingers and toes, along with the back and pelvis. It typically happens to people who have a skin condition called psoriasis or who have family members with psoriasis.
Enteropathic arthritis – joint problems linked to inflammatory bowel disease eg. Crohn Disease. About 1 in 5 people who suffer from Crohn's or ulcerative colitis will get this form of spondyloarthopathy.
Undifferentiated spondyloarthropathy – produces symptoms that aren't as specific as other illnesses in this family. It sometimes develops into a more identifiable form of the disease.
In some cases, in the initial stage of disease particularly, it is difficult to establish diagnosis, however clinical features argument for spondyloarthropaty. "Unclassified" spondyloarthropaty is diagnosed is such case until it is clarified. The various organs, besides joints, are frequently affected in all spondyloarthropaties, e.g. choroid inflammation (choroid is vascular layer of the eye).
Reactive Arthritis
Reactive arthritis (ReA), formerly termed Reiter syndrome, is an autoimmune condition that develops in response to an infection. It has been associated with gastrointestinal (GI) infections with Shigella, Salmonella, Campylobacter, and other organisms, as well as with genitourinary (GU) infections (especially with Chlamydia trachomatis).
Ankylosing Spondylitis Juvenile
Juvenile ankylosing spondylitis is a type of arthritis. It affects children in the spine and the places where the muscles, tendons, and ligaments are attached to bone. Ankylosing means stiff or rigid. Spondyl means spine. Itis refers to inflammation. JAS affects boys and men more than girls and women. It usually happens between the ages of 17 and 35. JAS is a long-term (chronic) condition. Some people will have periods of time in which the disease is not active or mild (remission). Others will have more symptoms ongoing.
Psoriatic Arthritis
Psoriatic arthritis is a form of arthritis that affects approx. 20 - 30 % people who have psoriasis – a condition that features red patches of skin topped with silvery scales. Most people develop psoriasis first and are later diagnosed with psoriatic arthritis, but the joint problems can sometimes begin before skin lesions appear. The illness usually starts between 30 and 50 year of age, however kids may be also affacted.
Joint pain, stiffness and swelling are the main symptoms of psoriatic arthritis. They can affect any part of your body, including your fingertips and spine, and can range from relatively mild to severe. In both psoriasis and psoriatic arthritis, disease flares may alternate with periods of remission.
No cure for psoriatic arthritis exists, so the focus is on controlling symptoms and preventing damage to your joints. Without treatment, psoriatic arthritis may be disabling.
---
Useful links for the UK patients
| | |
| --- | --- |
| | NHS UK → ankylosing spondylitis |
| | National Ankylosing Spondylitis Society UK → NASS |
| | Arthrits Research UK → ankylosing spodylitis |
---
Here you may find some more links to read about ankylosing spondylitis:
---